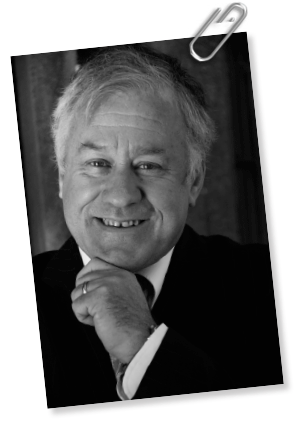 I grew up in New Zealand and after more than two decades in exile, I still consider it 'home.' After dabbling in writing political poems and polemics in various journals and magazines while at university, I had my first paid commission writing for the 1971 Massey University revue which was notable for the presence of the golden voice of Sir Lockwood Smith, until recently, New Zealand's High Commissioner to Britain.
After university, I fell into teaching, first in New Zealand and later in South West England, before, in 1998, taking up the position of Headmaster of Sherborne Preparatory School from which I recently retired. When time allows, I enjoy reading across several genre and have been a long-time devotee of the writings of Thomas Hardy as well as the Powys brothers, John Cowper, Theodore and Llewelyn (and the lyrics of Bob Dylan and Leonard Cohen).
Before leaving New Zealand, I had written the biography of Sir John Ormond ('In The Chair: The Public Life of Sir John Ormond'), my first foray into non-fiction. After several years out of print, I was asked to write the Introduction to 'The Joy of It' by Littleton Powys (an earlier headmaster of Sherborne Prep), which led, in turn, to the publication of two novels based on the two wives of Thomas Hardy and their relationships with the writer. Over the past ten years, I have published more than hundred and fifty articles on Education in a variety of newspapers, journals and magazines and recently contributed a chapter to a book published by Civitas on 'The Ins and Outs of Selective Secondary Education: A Debate'. With Sarah, (author of 'Heart of Resistance') I recently owned and ran The English Bookshop in St Antonin Noble Val, France where surplus books could be cheerfully remaindered and time spent with other bibliophiles.
'FLORENCE Mistress of Max Gate' was my first novel followed in late 2013 with 'EMMA: West of Wessex Girl.'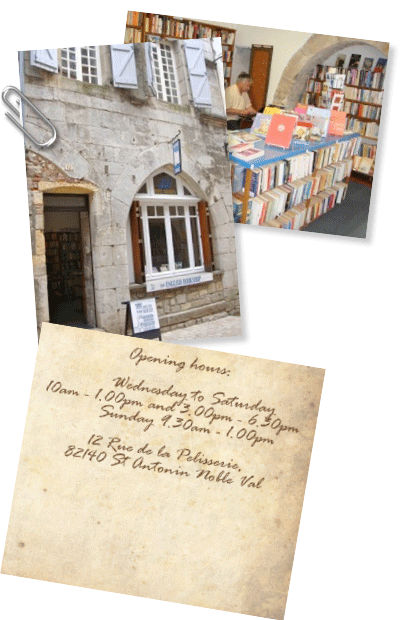 One of the prerequisites for any writer should be to own their own bookshop, if only for selling their own remainders.
Sarah and I bought the bookshop four years ago and loved having the opportunity to talk books, mainly with English-speaking people from all round the world in this wonderful 13th century building.
Sadly, as life moves on, being in France every summer was not possible, so we took the decision to sell the shop in order to spend more time at our homes in Montreal and East Coker (plus some comfort time in New Zealand), but I would commend any readers and writers who visit this exquisite corner of France to call into the shop.
Set in the heart of the beautiful town of St Antonin Noble Val, Tarn et Garonne, The English Bookshop has supplied new and second hand books to the local French and English clientele and visitors to the region, for over twenty years. The shop re-opened in the summer of 2015 and the new owners, Kathy and Isobel welcome browsers in the bookshop which is spread over two floors. You will find general paperback Fiction and Biographical writing and a separate room full of Detective and Thriller writing downstairs; Travel Writing, Science Fiction and Fantasy as well as Romantic fiction, as you wend your way up the stairs to the first floor room which has Non Fiction, Hardback Fiction and a large collection of Children's Books.
The book also stocks some French and some German books. as well as greeting cards and stationery.
To visit The English Bookshop, go to their website, The EnglishBookshop.org